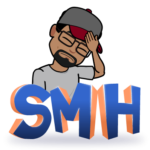 This is more of a public service announcement rather than a tip.  Please stop mailing yourself your idea – it doesn't protect you.  There is a myth that you should mail a copy of your invention in written form to yourself to capture a postmark date.  The premise is that you would be able to show others that you invented the idea first.
Nope.  Sorry. Ain't gonna happen. Doesn't work like that exactly.
Under the new AIA rule, it's the first to file that has the superior claim (there are limited exceptions, however).  Your postmarked date may give you a basis for invalidating someone else's patent, but that requires a post-grant review or an inter parte review, which requires a long boring discussion (and can be expensive).
If you want to lock in a date for your invention without filing a patent application, the USPTO allows you to file what is known as provisional applications. Provisional applications do not have to meet the standard of quality of regular applications (known as utility applications or nonprovisional applications).  Provisional applications simply give you a priority date.  That is, you can argue that you have an earlier filing date just in case someone else comes up with the idea.  Note, however, you have one year to file a utility application once you submit your provisional application.
If you have any questions, please visit: www.ineedpatentprotection.com
Other tips concerning provisional applications:
Be sure to include as much detail in your provisional application as possible.  You can only claim priority to your provisional application if your utility application covers the elements stated in your invention.  That is if you think of a new concept that was not included in your original provisional application you cannot claim priority to that new concept.
Provisional applications cannot claim priority to another provisional application, but you can file multiple provisional applications.  A subsequent utility application can claim priority to multiple provisional applications.
Provisional applications are not examined by the USPTO but only serve as a placeholder (or date holder) for your utility application.